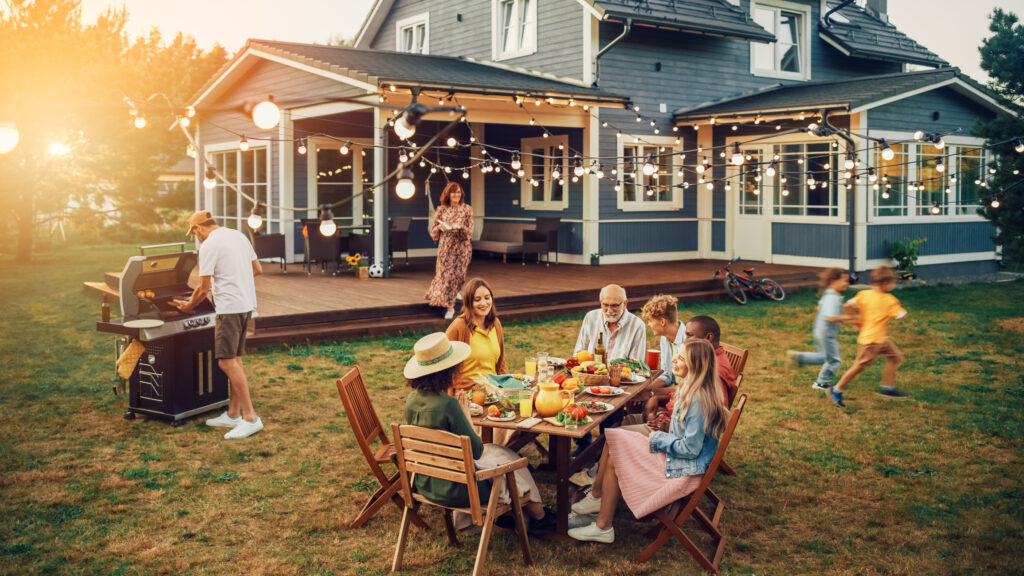 Organizing a successful cookout can be a fun but challenging task. Here's some great advice to ensure your event runs smoothly and is a hit with your guests.
Preparation is Key
Firstly, make sure you put in the effort to prepare. Decide on the menu ahead of time and ensure you have all the necessary ingredients. Choose simple yet delicious recipes that can cater to various dietary preferences. Consider including a variety of meat and veggie options, and don't forget some mouth-watering sides and desserts.[1]
Remember Your Drink Menu!
When it comes to drinks, it's a good idea to have both alcoholic and non-alcoholic options available. A self-serve bar can be a great touch, allowing guests to mix their own drinks. For a nice touch, don't forget to stock up on ice and garnishes![1]
Don't Forget the Music and Entertainment
Music can make or break a get-together. Make sure you understand your guests and curate a playlist that fits the mood and has a familiar quality to it. Entertainment is another crucial aspect of a successful cookout. Whether it's a playlist of summer hits, some live music, or backyard games, make sure there's something to keep your guests entertained.[1]
Construct the Atmosphere
Remember, the ambiance is just as important as the food and drinks. Consider investing in some outdoor lighting to create a relaxed, inviting atmosphere. String lights, lanterns, or outdoor lamps can add an additional ambiance to your backyard. Provide ample seating and ensure there's enough shade to keep guests comfortable.[1]
It's Time for the Flame
When it comes to grilling, make sure your equipment is clean and ready to go. If you have guests with dietary preferences or restrictions, have a separate grill or cooking area for those guests. Don't forget to preheat the grill before you start cooking to ensure even cooking and prevent food from sticking. Don't forget about safety. Always have a fire extinguisher handy and ensure all food is cooked to the correct temperature to prevent foodborne illnesses.
A successful barbecue party requires careful planning and execution. Every detail matters, from the food and drinks to the ambiance and entertainment. But remember, the goal is to have fun and create lasting memories with your friends and loved ones. So, don't stress too much about perfection. Enjoy the process and the company of your guests.
If you want to spend the summers of your retirement kicking back and enjoying cookouts and not inside managing your finances, Click HERE to reach out to our professionals at HD Money Inc for a complimentary review of your finances.